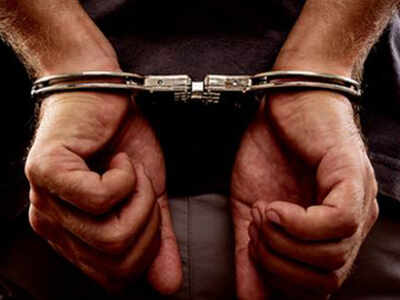 (Image for representation only. source: TOI)
Three men have been arrested for allegedly killing a 75 year old woman during a robbery bid at her home in West Delhi's Janakpuri. The incident took place on May 31st.
The deceased, Savitri, lived with her husband who suffers from Cancer and is bedridden. The couple had recently hired Monu to help with the household chores. Monu, instead, roped in two of his friends, Naveen and Vishal, to rob the couple.

On the night of May 31, the three accused allegedly entered the house and attacked the woman to question where the Cash and Jewelry were kept. When she resisted and tried to raise the alarm, the accused strangled her and fled.

The woman was take to the hospital by neighbors. Cops later questioned Monu, who claimed innocence and said that the two robbers had targeted the house. However, he gave conflicting statements and upon sustained interrogation, confessed to the crime and led the police to his associates.
(Only the headline and picture of this report may have been reworked; the rest of the content is auto-generated from a syndicated feed.)
Story Credit: TOI